Ever heard the saying, "It's not what you know. It's who you know?"
Your mission for 2021 is to engage current followers. Because, guess what? You already know some great people! Chances are the audience you already have holds the keys to future engagement.
With a new year in front of you, you may be thinking about the shiny and new. Instead, as our futurist in residence Peter Shankman encouraged in his 2021 predictions, focus on what you have. You will see the return on your social media and marketing investment.
Does this seem counterintuitive? Maybe. Afterall, we would all like to see our follower numbers grow. But communications also continue to become more and more personalized. By talking to a smaller group, or interacting in direct and specific ways, you roll out the red carpet for your best fans and strengthen existing connections. To embrace and engage current followers means to maximize your message. And, by focusing on catering to your current and dedicated followers, you will ultimately make a greater impact.
We know all too well that 2020 was a lesson in gratitude. As challenging times made headlines, people found the bright spots amid the chaos by looking to what they had. Appreciating what could be found at home, in the backyard, or on a Zoom screen helped keep everyone grounded. So, as you look ahead to 2021 and hope for some much-anticipated change, consider bringing this gratitude with you.
Your current followers are with you for a reason. They are already a fan of your product, business, or organization. Do you know how much they care? And do they know how much you appreciate them? It's time to keep the home fires burning strong. Engage your current followers, and you will see your network grow and strengthen.
Be an Active Friend
Marketing methods often talk about relationships. Each email, tweet, or post is a touch point in a relationship. Your focus as a business is on keeping a conversation going with current followers and clients, so that they stay engaged and interested. There is also an element of listening to your audience to find out their likes and dislikes. It is not enough to have followers; it is important to have followers who care. If you don't have active and engaged followers, you are shouting into a void.
So, think about ways to strengthen the relationship. Be an active friend. Listen. Reflect on your own real-life relationships and how they have grown and changed as you have gotten to know people better…or fallen out of touch. All friendships need to be nurtured. Maybe some friends like to talk every week on the phone. Other friends keep a group chat going and pop in and out of each other's lives throughout the year. What would it look like to be friends with someone with whom you never communicated? Not much of a friendship at all.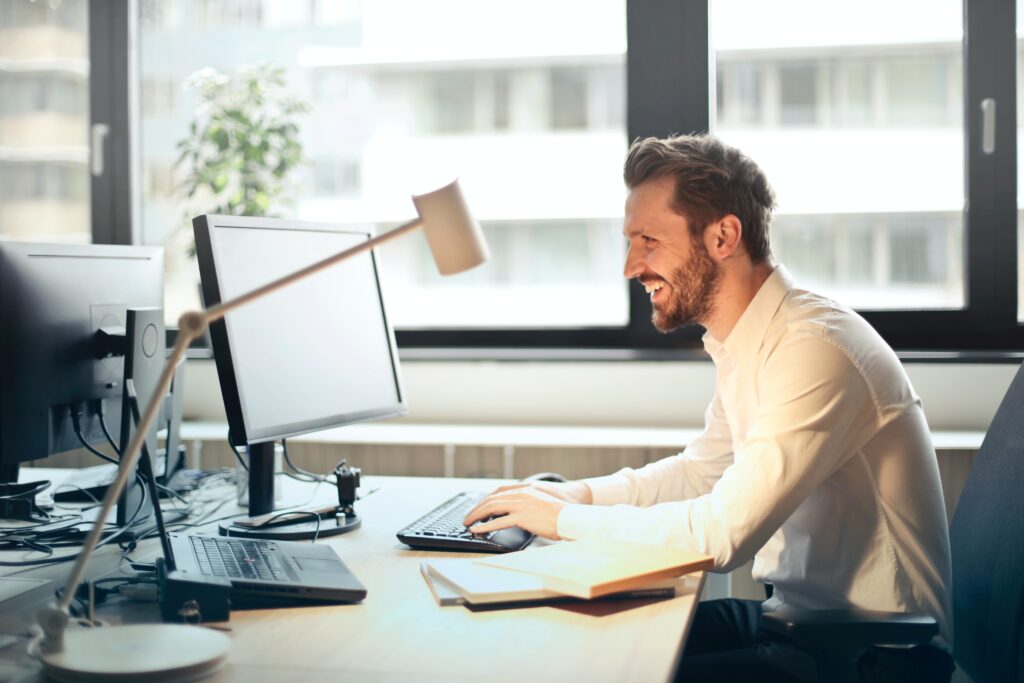 Friendships are fun, but they are also work. That is important to keep in mind as you reflect on your current followers. Don't ignore the people who are already in your circle. Talk to them and, if you find yourself hitting a friendship roadblock, find a way to meet them halfway. In a real-life relationship, have you ever had a friend in a different time zone? Or maybe your friend is married with kids and you are single? These details might sometimes mean your friendship has to be flexible and thoughtful. If the friendship is worth it, for both parties, there will be a return.
Focus on Micro, Not Macro
On social media, everyone wants to be big, right? They want to see their followers grow, the likes increase, and influence expand. Hold on. Instead of getting a lot of eyes on a piece of mediocre content, wouldn't it be better to get the right eyes on meaningful content? Keep this in mind to engage current followers.
That's the idea behind micro-influencer marketing. Even influencers with 10,000 or fewer followers can make a great impact. Whether trying to grow awareness for your brand, put down SEO roots, or make a sale, influencers can help. Micro-influencers especially are seen as trusted resources, or friends with personal recommendations, in part because they have smaller platforms. And, because micro-influencers can specialize – on anything from pets to localities to food and hobbies – you can find the best match for your messaging.
In your own life, you might have best friends, good friends, acquaintances. When it comes to your business, micro-influencers have the potential to be your best friends. They have the time and passion to know you better than a macro-influencer. Those qualities will be reflected in the marketing partnership. Focus on quality over quantity in 2021. You might be speaking to a smaller audience, but your message will be clearer.
Ideas to Forge Deeper Connections
Be personal! Specific! Special!
It's easy to say, but takes work to do. Here are a few ideas on how to forge deeper connections. Remember, whatever path you choose and wherever you are in the follower relationship, it's all about sustaining connection.
Actively engage with your existing communications channels. If you do not regularly post or make use of your current marketing platforms, this is a good place to start. Getting in the habit of regular posting, or going as far as creating a communications calendar to schedule content, emails, and blog posts, will help your brand stay active with followers.
Listen and make changes to focus your channels. Okay, so you have a posting streak going. But is anyone paying attention? Take a look at what has performed well and what hasn't. Are you using strong visuals to engage with current followers? Are you including strong call-to-actions?
Introduce a new way to communicate. If you have the basics covered, generate ideas on new ways to connect. Personalization is huge. Consider adding new channels of communication, like getting into text messaging. The inbox is a very personal place to be. Make it easy to connect, so they can easily come to you with a problem or thank-you.
Do something nice for your followers "just because." Your current followers are with you for a reason. That is no reason to ignore them. Buy them flowers. And by that, we mean do something sweet. It could be sharing a monthly coupon code with fans who want to connect more (via text!). Or it could be starting up monthly birthday ecards. It's a relationship!