Blogging is another way your credit union's marketing and communication plans educate and inform members.
Does your credit union need a blog? If you've never asked the question, it's worth considering. A credit union is a community in itself and, through a blog, you can engage, educate, and inform that community. If your social media platforms are your town square, where you share quick bites and announcements, a blog is your local school and library, where you can go into detail and really learn more.
Blogging for your credit union means adding resources and creating an exchange of information. Share news and knowledge—about rates and opportunities, financial planning, or credit union expertise.
As with any marketing and communications endeavor, it comes down to meeting your audience and answering their needs. Even if you have found success on social media platforms, there still could be reason to build out your website with the addition of a blog. Is a blog right for your credit union website? It could help you attract new members and deepen relationships with existing ones.
Additionally, a blog itself is a content pillar—or a larger piece of content that can be broken into smaller pieces of content. This means one blog post could also become repurposed into a fact to share on Facebook, a launching point for a podcast episode, a script for a social video, or a link to include in a monthly newsletter. Blogging for your credit union starts on the surface with an idea. But beyond that idea is a deep-dive into the people and knowledge of your credit union.
How Blogging Helps Business
Whatever your business—whether a credit union or a boutique—blogging can be an effective marketing tool.
As a marketing tactic, blogging:
Raises your business' profile through engaging and informative content, and establishes your authority on a subject
Helps drive traffic to your website, especially when blog posts are shared through your existing social media platforms and incorporate your SEO strategy
Serves as a lead-generator, converting curious readers into members and clients through call-to-actions
Encourages and fosters long-term relationships, growing your network and audience
It shouldn't come as a surprise that blogging is another way to extend conversations and nurture relationships. But blogging for businesses is also special because it 1) encourages folks to spend more time with your brand and 2) captures those looking for this deeper engagement.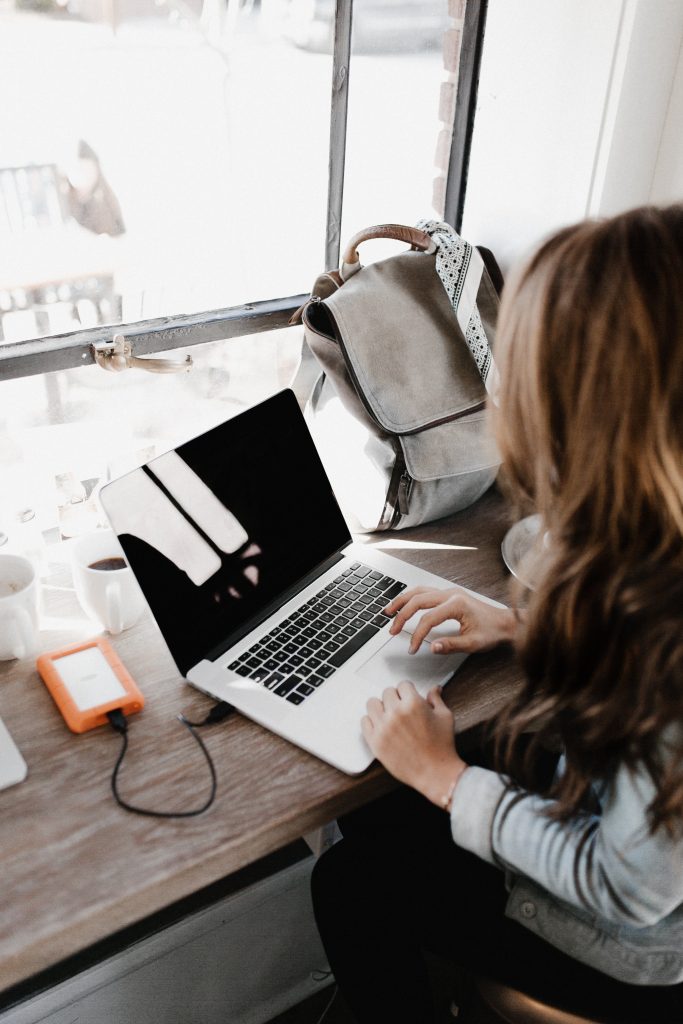 As social media technographics teach us, there are varying levels of commitment and interest. Blogging can engage folks who like to sit back and absorb—through reading, listening, and watching. This type of low-stakes engagement can attract spectators to your credit union's website or social media feed. Through blogging, you can foster a relationship with people and become a trusted source.
However, while blogging can come across as an easy, casual way for your audience to engage, it does take some work on your end. To launch, a blog page can simply be added to your credit union's existing website, limiting the financial investment in a new platform. But time and talent, as well as consistency and planning, are required. Part of the behind-the-scenes work of a blog is creating and regularly updating a content calendar. Posts must be published regularly for consistent engagement. And writing, posting, and sharing the blog posts can take time. But, if considered a good fit for your credit union and audience, the rewards are there.
What Credit Unions Should Cover in Blogs
As you credit union leaders know, it's the people who power the places. Well, blogging can be a tool to further empower those people. For your credit union, blogging is not only a marketing tool but also an educational tool.
Consider the numbers: The ideal length of a blog post is considered to be 1,600 words, or about 7 minutes' worth of reading time. That's simply much deeper than you can go in a Tweet.
In many ways, credit unions make finances more approachable. Blogging presents an entry point for financial literacy, empowering credit union members. Although you can work in concert with your marketing department, blog posts can be written by credit union officers. This makes officers even more available and be touch points for relationships with members. In a single post, a credit union officer can deliver comprehensive information on a singular topic. Credit unions can use blogs to educate their members about topics as basic as the meaning of APR to the complexities of a 401(k).
Even though blogging can tackle some high-level topics, the writing style is often casual and friendly. This creates a very welcoming environment for credit union members. They can read on their own time, and learn from wherever. And, if a reader wants to go even deeper on a topic, they have the option to—especially when the contact information for a credit union officer is included at the end of the post. Additionally, any questions that members may post in the comments can always be expanded upon in a future blog.
Incorporating Blogging into Existing Marketing
When you think of blogging, the image of a lone writer may pop into your head. However, the thing about blogging is that it's more than fingers on a keyboard.
As part of your credit union blogging, you should consider how this new communication will inform and uplift your community. Presentation is key. It's okay to start small to test the waters. But links, images, and even video incorporated into a post create an effective and detailed package.
When adding blogging to your credit union marketing, consider the ways in which it can lift up and support your existing communications. As mentioned before, a blog is a content pillar. This means that there's a long life ahead for each of your blog posts. Once posted, the work isn't done. A blog post can be shared on various social media platforms, incorporated into newsletters, shared in one-off conversations with credit union officers and members, and gone back to multiple times.
Also, credit unions especially shouldn't forget to include elements that will help continue the conversation a blog can start. The call-to-action that comes at the end of a post could be an invitation to learn more by getting in touch with a credit union officer. Or, the call-to-action could be signing up for an email newsletter to stay in touch. Remember, everything is connected!
Although adding blogging to your marketing adds another item to your to-do list, it can also help support your existing communications needs.