Launching your business's online presence can feel a lot like a first date.
When you take the steps to engage your audience, you are taking steps to meet new people and forge connections. It's a date! And then, if all goes well through engagement, it's a relationship,
To kick things off, you've put on a special outfit, shared your favorite profile pic, and are ready to make the best first impression ever on a total stranger. Only, online as a business, it's like introducing yourself to your date, all their friends, and their entire family. Instead of presenting your best side to one person, you're saying hello to everyone in your neighborhood and network.
But that's a good thing, right? After all, you've got to meet a lot of people before you click with that special someone. You might have some ideas in mind about the partners that are right for you. For example, you might want to share certain interests, prioritize certain beliefs, and be living in the same geographic location.
Having a clear picture of who you are and what you want is an important step in learning how to engage your audience. In real life, what does it mean to be ready for a relationship? For one thing, it means already having a positive relationship with yourself. It's important to know who you are, your own likes and dislikes. Similarly, in marketing, introducing yourself to your audience is no time to start to sway in every direction! You must be prepared to pivot when the times call for it. However, your business and marketing will not be successful if you bow down to every trend.
To recap: You want to know who you are and who you want to attract. Having a hold on these two concepts means that you'll be able to attract the right partner. Or, in this case, engage the right audience for your business.
Hello? Hello? Anyone there?
When you put yourself online as a business, you're looking to start conversations. At the same time, you want to show off a bit. Your platforms are a place to spotlight all the elements that make you special. You want to attract, intrigue, and delight them with your specialties and talents.
Yet at the same time, it's not all about you. It's also about them. There's a push and pull when you engage your audience. Remember, part of making a good first impression on a date is being interested in your partner. You share a little about yourself, then they share. Ask a question, listen carefully, and respond thoughtfully when they return with their own question.
As you build up your social media and online marketing presence, you may find yourself struggling with this second part. You've discovered the right platforms for your brand and established beautiful profiles. Perhaps you've also found yourself gaining followers. But it feels awfully quiet on your feed. Where's that audience engagement? Have you spent too much time talking about yourself?
Three easy ways to encourage audience engagement in your feed include:
Asking questions.

Sometimes, posts are great ways to share quick information. Other times, depending on the platform, posts are the doorway to a greater conversation. Simply ask a question. Think about your brand. If you're a gourmet food shop, it could be asking people what's for dinner. Or, if you're part of a sports fandom, it could be asking how people are watching the big game.

Creating routine

. It's important to surprise and delight, but people also like what they can count on. Consider creating social media campaigns around a day of the week, like Tip Tuesday or Throwback Thursday. Find a way to incorporate a call to action that invites discussion and response.

Launching giveaways.

Who wants a prize? Gamification makes marketing fun. Generate interest for your product and build community with a giveaway. Plus, it's the kind of engagement that can be done over social media or

fit in email marketing

.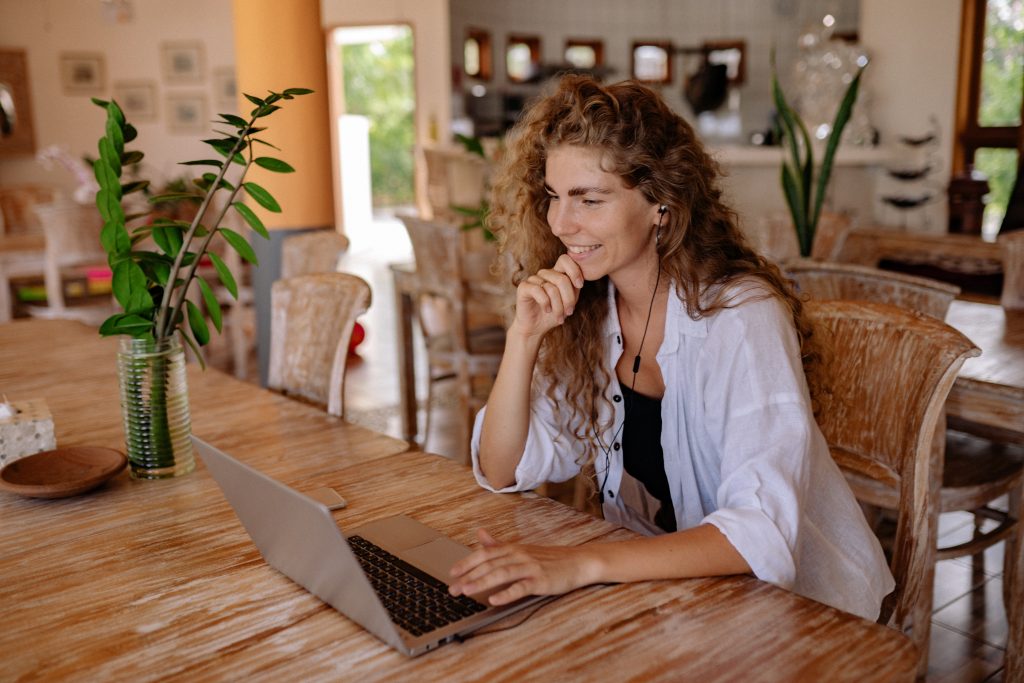 Of course, having a conversation with your audience on social media or through your other marketing channels is more like managing a dinner party than a romantic evening for two. It's not a simple back-and-forth conversation. You're hearing stories from all directions, ensuring the food is being served, and checking the drinks are refilled! It can be a challenging experience.
Social media managers are often zooming in and zooming out while monitoring audience engagement. They see the forest from the trees and trees from the forest. With time and practice, you too will learn how to zoom in on the details and when to think big picture.
They've Engaged. Now What?
You love to hear from your audience. That is, until you don't. Receiving negative feedback or criticism is tough, as is dealing with unruly or rude community members. This is the part where your relationship with your audience becomes not a first date but a relationship.
Tools like Google My Business, Yelp, and Swarm offer exciting opportunities for your business to be featured online and for your audience to engage. A Google My Business account is more than a yellow pages listing, for example, as fans can add photos and reviews. You also have the power to update your contact information and hours, add your website, and respond to comments.
It's important to stay on top of these platforms since they are often the ways new customers may discover your business. According to one study, as many as 82% of consumers read online reviews for local businesses. Additionally, if you find your business undergoing uncertain changes (as many restaurants and businesses have recently changed hours or added delivery and takeout options in response to COVID-19), you will want that reflected here.
How to Navigate Tough Conversations
Audience engagement is also important because this is where you can learn more about how your clients and customers feel about you. There's the possibility that when you engage your audience, you might not get the response you wanted. One way to navigate this challenge is to carefully plan and approach your social media, being sensitive to the language you use and times that you post.
Of course, if you do receive negative feedback, take a deep breath. It's hard to hear, but think of it as a chance to improve. An unhappy client may have thought they were simply shouting into a void. Your response could change their overall experience and clear the air for future clients. (On the other hand, if you find yourself dealing with a negative community member on a platform like Facebook, consult your decision tree and social media policy. Share with your community what kind of behavior is unaccepted.)
You may be tempted to draft possible responses ahead of time. This is good and bad. Although it could make you more prepared to deal with a crisis, it can also leave your response feeling canned and disingenuous. Find a middle ground by brainstorming with your communications team ahead of time and creating a checklist. Do respond and thank your positive fans! Don't ignore negative feedback! Yelp advises you to always end your response with contact information or an invitation to continue the conversation offline.
This sounds like work, and that's because it is. Sometimes, your relationship with your audience will be fun and easy. You'll laugh together and feel that spark. Other times, you may have to apologize and make it up to them. What's important is that you stay true to your audience through engagement and keep listening.
Engagement is all about finding ways to keep the conversation, and relationship, going strong.