Only about 5 to 10% of consumers write reviews. Here's how to know when an online review can be trusted.
Savvy shoppers place a lot of trust in online reviews. Whether good, bad, or mediocre, reviews and ratings have become a natural part of the digital shopping experience. The question is, is that trust misplaced? That depends on whether the shopper is truly doing their research with online reviews. Online reviews – on Yelp, Google, Facebook, and elsewhere – show up almost as soon as a potential buyer begins searching for a business or product on the internet. From picking out a restaurant to determining the right size clothing to buy, reviewers make a difference. And, as shoppers decide how to spend their time and money, the experiences of others come into play more often than not.
Businesses and consumers alike can benefit from online reviews, but only if they can be trusted. So, how do potential customers know who to trust?
Where Do Today's Reviews Come From Anyway?
Reviews and ratings are nothing new, even as new platforms continue to emerge for anyone and everyone to share their thoughts. Word-of-mouth marketing has long been a powerful tool and professional critics continue to provide insights into arts and culture experiences. If a potential buyer or audience member heard from a trusted source – be it a friend or professional – that something was worth their time and money, they would be interested.
And reviews make a difference. Nine out of 10 shoppers read reviews before making a purchasing decision, and may also read at least four reviews before buying. A potential consumer may purposefully seek out reviews while making a decision or see them inadvertently while researching a product. The places to read reviews are seemingly endless as well. From traditional outlets like Consumer Reports to dedicated platforms like Angi, to a business' own website or Facebook page, reviews are everywhere.
Additionally, people often like to be helpful. And this is where many of today's reviews come from. According to statistics from Bright Local, approximately 71 percent of consumers will leave a review for a business, if asked. Businesses may incorporate this ask in various ways, by including a line at the bottom of a receipt, asking for feedback in an email, or leaving a QR code to scan on a tabletop. But businesses do need to be careful. Businesses may be able to ask for verified customers to leave reviews on their own website to receive a discount code or enter a contest. Meanwhile, Yelp is among the dedicated review platforms that discourages incentivizing reviews, and asks for honest feedback from real customers only.
Going From Consumer to Reviewer
Unfortunately, the world of reviews can get a bit sticky. Although people do like to be helpful, reviews often represent people who feel one extreme or another. In other words, reviews frequently speak to a very good or a very bad experience. Online reviews represent extreme emotions. Some people have even said that negative reviews cannot be trusted and that the credibility of most online reviews is questionable.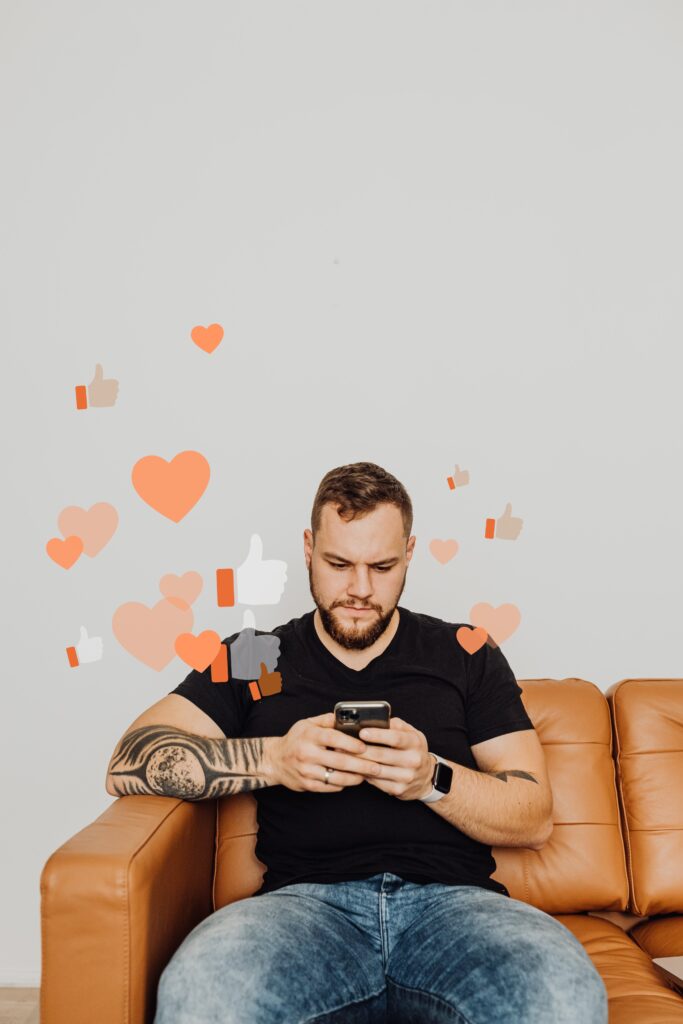 Notably, only between 5 and 10% of consumers write reviews, but this feedback has the power to influence around $400 billion of the total e-commerce sales revenue. That gives reviewers a whole lot of power!
But online reviews are likely never going away. People are genuinely curious to read reviews. Why? They want to gain a sense of security before making a purchase. It's the same reason why you would go to a friend for a recommendation or piece of advice. Only, in the online world you likely don't know the recommender.
To cut through the noise, figure out to trust. Increasingly, that includes influencers, as people feel they know these social media figures on a personal level. Followers build relationships with influencers, even if they have never met in person. An influencer can gain trust by sharing their lifestyle, interests and disinterests through social media. However, this too can be complicated, as brands may pay influencers to feature sponsored content. Followers should see this acknowledged in the content. What is important for consumers is to learn the signs of when to trust an online review.
Learn to Trust (Some) Reviews
Businesses should also know how to manage the world of reviews, and will want to encourage real, honest reviews. While difficult to stomach, businesses should also recognize a negative review can be an opportunity to earn trust. Before online reviews, businesses might not have known when something went wrong. But it's a lot easier for a customer to voice displeasure online – and for a business to see it and fix the mistake. For example, take the anecdote one moving company shared about an unhappy customer, featured in an article about Yelp. When they saw the one-star review, they reached out to the customer and made amends. That resulted in a new, five-star review.
There's also the world of dedicated online reviewers. Who are these people? Elite Yelpers and Google Local Guides. Review platforms need to encourage a community to continue their work. Gamification – the chance to receive Google-brand swag, get on an insider's list, or earn badges – keeps reviewers consistent.
Here's When to Trust Online Reviews
Reviews can be helpful – as long as potential consumers understand what to watch for. Paid reviewers may sneak into the discourse. Or an extreme review may rise to the top simply because it's an outlier. If people look to reviews to feel secure in their shopping decisions, they should put effort into the review-reading process, too. Learn to trust online reviews by doing careful research, not making a quick and uninformed decision.
Here are some red flags to keep in mind while searching for trustworthy reviews:
Has the person left more than one review? If they don't review often, or at all, ask yourself why they spoke up this time.
Is the review an outlier? If the review represents an extremely good or bad experience, it might be a one-time issue – or it could be a plant.
What does the review bring to the whole package? For example, is there a review encouraging you to buy a normally pricey product from an unknown source at a deep discount? It can be safer to focus on trusted brands or organizations known for quality.
Do the reviews only represent one perspective? Or two extremes? Look for the reviews that fall in the middle. They may be more measured and thoughtful.
And, here's one piece of advice that can always apply: If something sounds too good to be true, it usually is.