From dating sites to travel platforms, successful apps find their marketing groove with the right calling card.
What's in an app name? Everything. Consider, for example, that the photo-sharing app and social media platform Instagram started out as Burbn. Like the drink? Yep! Inspired by a favorite libation, and building on the success of Foursquare, this early iteration of the app focused on socialization, featured location check-ins, and encouraged sharing photos of meetups.
Of course, when it was discovered how users were drawn to the visual aspect of the app, a reboot was needed. As a result, the name Instagram is a portmanteau of "instant camera" and "telegram." So, the next time you quickly share an insta-worthy pic, think of it as sending a little visual telegram to your friends and followers.
And, in case you're now wondering, Foursquare, which brought together gamification and social meetups, drew its name from the playground game. It also represents a rebranding. Initially, the concept launched under the name Dodgeball. The brand has also grown to include Swarm by Foursquare. The move aimed to streamline the Foursquare experience into two unique apps, with search and discovery on one side and gaming and socializing on the other.
So many names! So many apps! There are apps with obvious names, misspelled names, meaningful names, two names pushed together, and made-up names. There are app-name generators online, as well as some creative people with incredible minds. If this is making your head spin, stay with us to make sense of it all. The origin story of app names can be both brilliant and bizarre. Like many business success stories, it involves lots of research and brainstorming as well as some lighting-strike moments of creativity. That's how music-streaming app Spotify found its name. While deep in an idea-generating session, Daniel Ek, co-founder and CEO of Spotify, misheard partner Martin Lorentzon. But the result resonated.
App Names Are Brand Names
Oftentimes, a successful name just fits. It can be so perfect it seems meant to be.
Dating app Tinder calls to mind the romantic sparks you hope to find with a partner. Todoist is a to-do list app. However, the meanings behind other app names might take a minute to become clear. Like Bumble, another dating app that has women make the first move on matches with male partners. It draws inspiration from a queen bee metaphor. Or task management app Pomodoro, which draws its name from the Pomodoro Technique. (That has an interesting backstory on its own, one involving a tomato-shaped kitchen timer and the Italian word for "tomato.")
While the app developers found themselves walking down different paths of discovery, the names work. Despite the different concepts and backstories, each name supports and uplifts the app and its purpose.
Welcome to the beauty of branding.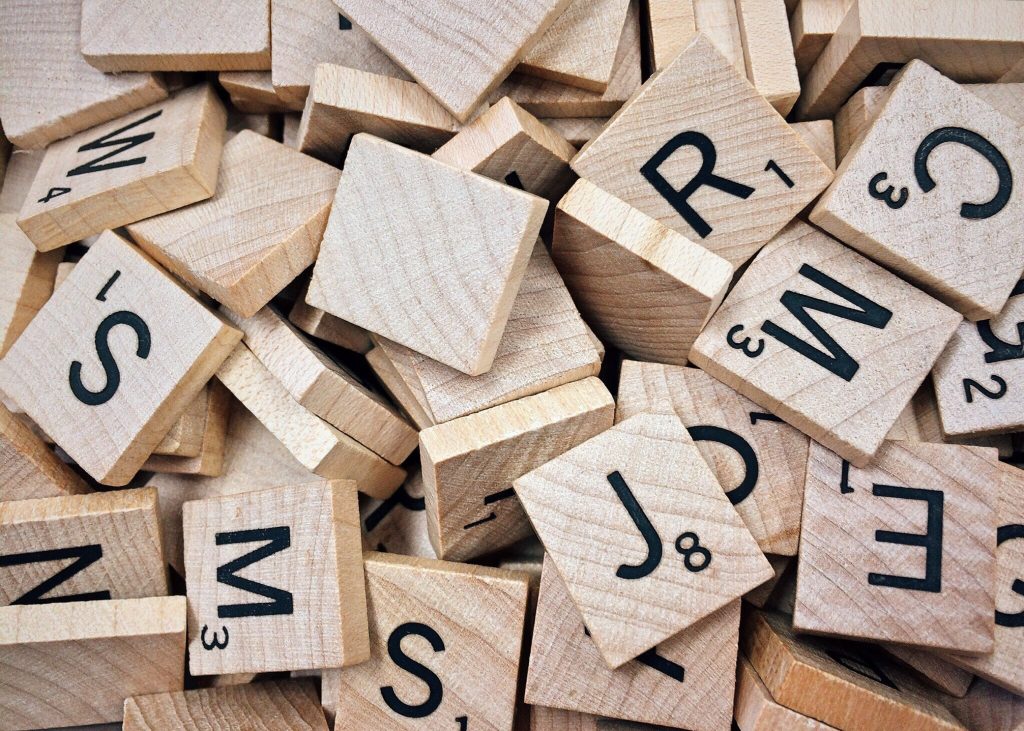 Branding is critical for a business. Collectively, branding is the name, symbol, catchphrase, or logo design that represents your company. When seeing the logo or saying the name, something is conveyed. It gives a sense of the purpose of your business, the industry you are in, the problem that your widget can solve. Through your branding, you create a unique and identifiable profile for your business, one that is memorable and trusted. Your branding becomes how members, clients, and potential customers recognize you and your work. With effective branding, your business has a strong value.
When apps land on the perfect name (and the perfect logo), they are effectively building their brand. So, even if apps are a 21st-century commodity, they are being created and launched within the traditions of successful marketing and business practices. Finding the right app name is finding the right business name.
Recipe for a Perfect App Name
Launching a business starts with an idea and a mission, not a name. Yet, a strong name can change and shape the launch of your business. And apps are a business. At the start of 2020, 2.56 million apps were available to Android users and 1.85 million apps were available for iOs, according to Statista.
There's no fixed list of ingredients and directions to bake up the right name. Like most things, creativity, brainstorming, research, and time are required.
Curious how to name your app?
Start with defining your business and mission statement. Then do a competitive analysis to understand what already exists.
Let the ideas flow. Brainstorm! Try making a list of keywords that speak to your purpose and mission. Pair words together in different ways or merge words to represent a new idea.
Winnow down your options and get a second opinion. Continue your market research to see how audiences respond to different names.
Ensure your chosen name is available. Look into domain names, trademarking, and social media platform profiles. Think SEO.
Invest in strong branding, marketing, and advertising to successfully launch your business and app name.
Since apps live in an online and mobile world, it's important to have a short name and strong visuals. Think of your own experience scrolling through an app store looking for a possible purchase. According to stats from Apple, 70% of App Store visitors use the search function to find apps. What pops up and stands out on that list makes a difference.
Additionally, geographic location is not as important in app naming. Main Street Hardware might work for your local hardware store, but the internet is no small town. If many people around the world will be using your services, the specific location of your company is not as important.
Your Name Should Speak to Your Purpose
Sometimes, finding the right name is about speaking to your journey, community, and purpose. Take game developer Zynga, responsible for such games as Words With Friends and FarmVille. What's a Zynga? The company's logo featuring the outline of an American bulldog offers a clue. It's an homage to Zynga CEO Mark Pincus's dog, who "was legendary for her human-like qualities." As the company shares in their origin story, Zinga "was playful, loyal, and a lovable, good soul." In other words, she loved games and being with others, and that's a perfect image to have as central to a gaming company.
As an app name, Zynga is unique, short, and memorable. The switch of an "i" to a "y" is also meaningful. Such elements are all important when hoping to break ahead of competition. Unique is particularly important when registering for a trademark. The trend of purposely misspelling a word, dropping vowels, or adding -ly is almost formulaic. But it can help companies "portray themselves as creative, friendly and forward-thinking," according to The Next Web. Additionally, alternative spellings can also help companies find their niche on the internet, because they can more easily grab their domain name. All at once, such names are futuristic, distinctive, and descriptive.
Of course, at Epic Marketing Consultants Corporation, we have our own name journey! The delightful alphabet in our name includes a nod to Einstein's E = mc2 and pairs with our tagline of "theory that is relative to your marketing needs." Not only does it speak to the mission and purpose of the organization, but speaks to the humor and interests of our leaders and staff.
So, What Is in an App Name?
In learning the backstory of app names and their development, users gain a window into the creation process. An app name gives a taste of the inner workings of a company and creative process.
App names help tell consumers what to expect from a company, but they also reveal elements of a company's mission and priorities. Additionally, in learning how app names either worked, failed, or had to be retooled, communicators can see how branding, marketing, and audience research are paramount.
How will you as an entrepreneur know if your app will make it? And how will you as a user know which one to download? It could be all in the name.