Trying to maximize your audience reach? The answer is simple: It's time to utilize both organic social and paid ad features on Facebook for your business.
Organic social and paid ad campaigns each have something to offer businesses looking to expand through Facebook. There are plenty of schools of thought offering perspectives into how or why Facebook is "dead." But the usage statistics don't lie. As of April 2023, Facebook ranked among the top most used social media platforms by global active users.
Top most used social media platforms, ranked by global active users:
Facebook
YouTube
WhatsApp
Instagram
WeChat
Additionally, a total of 2.037 billion people use Facebook every day. That's 68% of all monthly active users. So how can you utilize Facebook to reach those users? You make the most of all of the tools Facebook has to offer – meaning you run both organic and paid social media.
Let's explore the nuances of each avenue, and how businesses can maximize their audience reach with a combined strategy.
Organic Social vs. Paid Ads: Facebook Feed Posts
First, let's start with a classic example of organic Facebook messaging. Feed posts are the typical posts users see when they open the app. These are the announcement-style updates that primarily fill a Facebook user's news feed. One thing we advise our clients is that feed posts are an easy opportunity to take up Facebook real estate. Want to make a feed post go even further? You should always post with a high resolution image or video to capture your audience's attention.
Next, let's click over to an individual's or organization's Facebook page. See those statuses sharing insights and information? That's organic posting. This is where clients can make announcements, share updates, and generally keep the conversation going.
Again, we advise businesses and organizations to take advantage of this free element and post consistently. However, individuals and businesses may define "consistently" differently. That's okay! Whether it's twice a week, three times a week, or every day, you have to stay consistent. Make sure to include pictures that feature the employees of your company, behind-the-scenes content, and events you've attended. These posts are the posts with the highest engagements (regardless of industry). Don't forget, if you have an important announcement, pin it to the top of your page!
Now, let's discuss paid posts within the Facebook feed and page experience. Are you hiring? Expanding your company? Or need to meet a sales goal for the quarter? Paid ads are a great way for you to directly reach a precise audience.
Paid posts cut through a lot of the noise happening on the platform. As a result, Facebook delivers your message (a number of ways) to the audience you've targeted.
Organic Social vs. Paid Ads: Facebook Stories
Facebook Stories have been a place for quick and informal videos or images that can be behind the scenes, interactive, or educational. We highly recommend including Stories in your Facebook Strategy!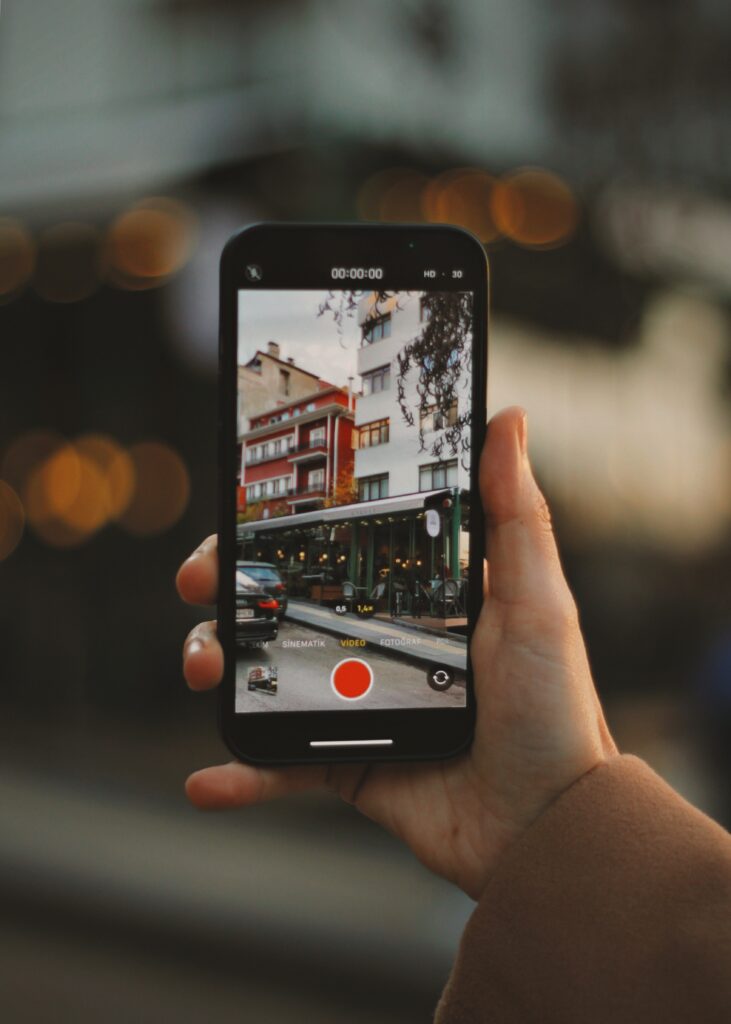 If you've been on a client onboarding or check-in call with me, you'll know that I value video content. It's at the top of my list for how to get noticed. Prioritizing video especially applies to Facebook Stories!
Because of the informal tone of stories, there's no need to worry about shooting with professional equipment. An engaging Facebook Stories video could be a quick 10-second clip recorded on a smartphone. (That is, as long as the phone has been released in the last three to four years.) It's important to know mobile shots outperform studio shots for ad recall and intent. Meanwhile, studio shots tend to drive higher brand awareness.
Any paid ads you run using stories are going to do better if you utilize video. Video blends with the content already being added to Stories by other brands and users. More than 500 million users use Stories a day – those people are also watching them. You should use the link feature on each individual story you use, this allows users to access your website at any point in their journey.
Organic Social vs. Paid Ads: Facebook Reels
While Reels are the newcomer to the Facebook game, they have certainly taken off. As of Q1 of 2023, Reels hit 140 billion plays per day. The editing capabilities are much greater on Instagram. But, if you are a business looking to utilize your video content, here is another avenue. It's important to know that the Reels algorithm operates independently from the feed or the stories algorithm. That means potential reach expands greatly when you use Reels.
Much like its competitor TikTok, Reels essentially requires users to create a vertical video – especially if your content is duet-able. This is a great place to test drive different types of video content. Make Reels that are informative, funny, and everything in between. Remember that most users will watch Reels with their sound off, so it's important to include captions.
Meanwhile, for paid social options, Facebook has two kinds of ads when it comes to Reels – overlay and post loop. The paid functionality of Reels is still growing. In certain countries, the Reels feature still has yet to be released.
Organic Social vs. Paid Ads: What's your overall strategy?
There are many facets to a successful Facebook presence, and both organic and paid social media fit in your marketing toolbox. But, there's no need to feel overwhelmed! It's never too late to create a presence on Facebook for your company, or revamp your current presence so that it works hard for you.
You may be wondering what kind of budget you need to effectively run Facebook ads. The answer is layered. It depends on campaign specifics, such as target audience, length of ad, and geographic regions, among others. However, even a small budget can go far if you've created a thoughtful, targeted campaign.
Curious how to up your social media game on Facebook – for both organic and paid options?